It's rare to see B2B websites act as anything more profound than a simple, feature-focused online product catalogue. It's common, however, to see organisations with both a B2C and B2B business treat their valuable B2B sales funnel as a side business, handling it with "B2C-ish" ways of working while starving it of resources.
By doing so, they're overlooking a potentially great way to strengthen their overall profit margin. 
What's called the next digital wave of B2B is old news in B2C marketing. Marketing prophets preach about concepts such as "the revolution of data" and "why you must design your omnichannel strategy". These concepts, which used to be considered non-essential in B2B, are now becoming critical factors for growth. They describe activities that, when done correctly, can dramatically improve any B2B sales funnel.
B2B purchases are often large, high-risk investments, imposing complex buying processes where purchase decisions are rarely made by a single individual. In a study, Gartner concluded that less than a third of the average complex B2B buying journeys happen online.
Yet, even the most traditional B2B sales managers wouldn't deny the enormous potential in online marketing. So how do we go about digital marketing for B2B?  
In this article you will find:
Five practical steps to get more out of these concepts, and more out of your B2B marketing efforts altogether.

A Customer Journey template developed by our User Research & Design Team

A B2B Sales Funnel Wheel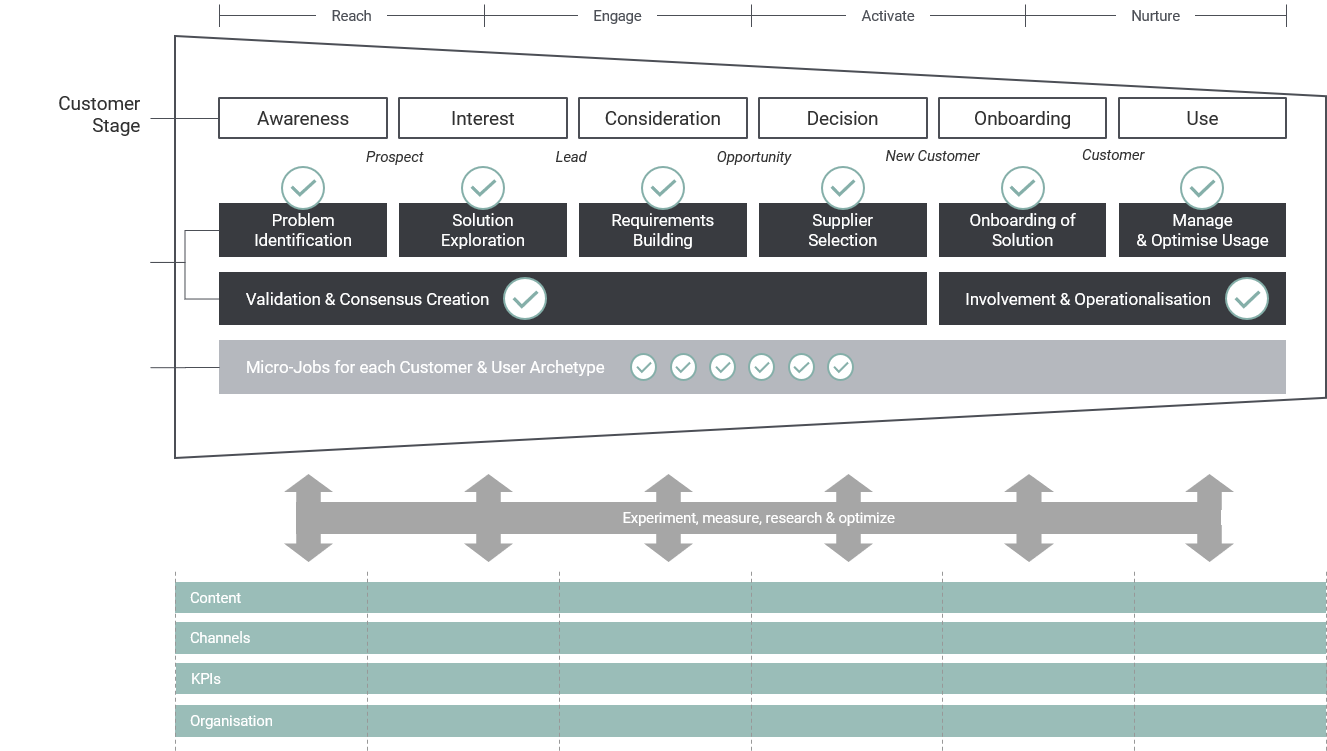 Would you also like to read our whitepaper "Setting your Customer Data Strategy"? You'll find it here.